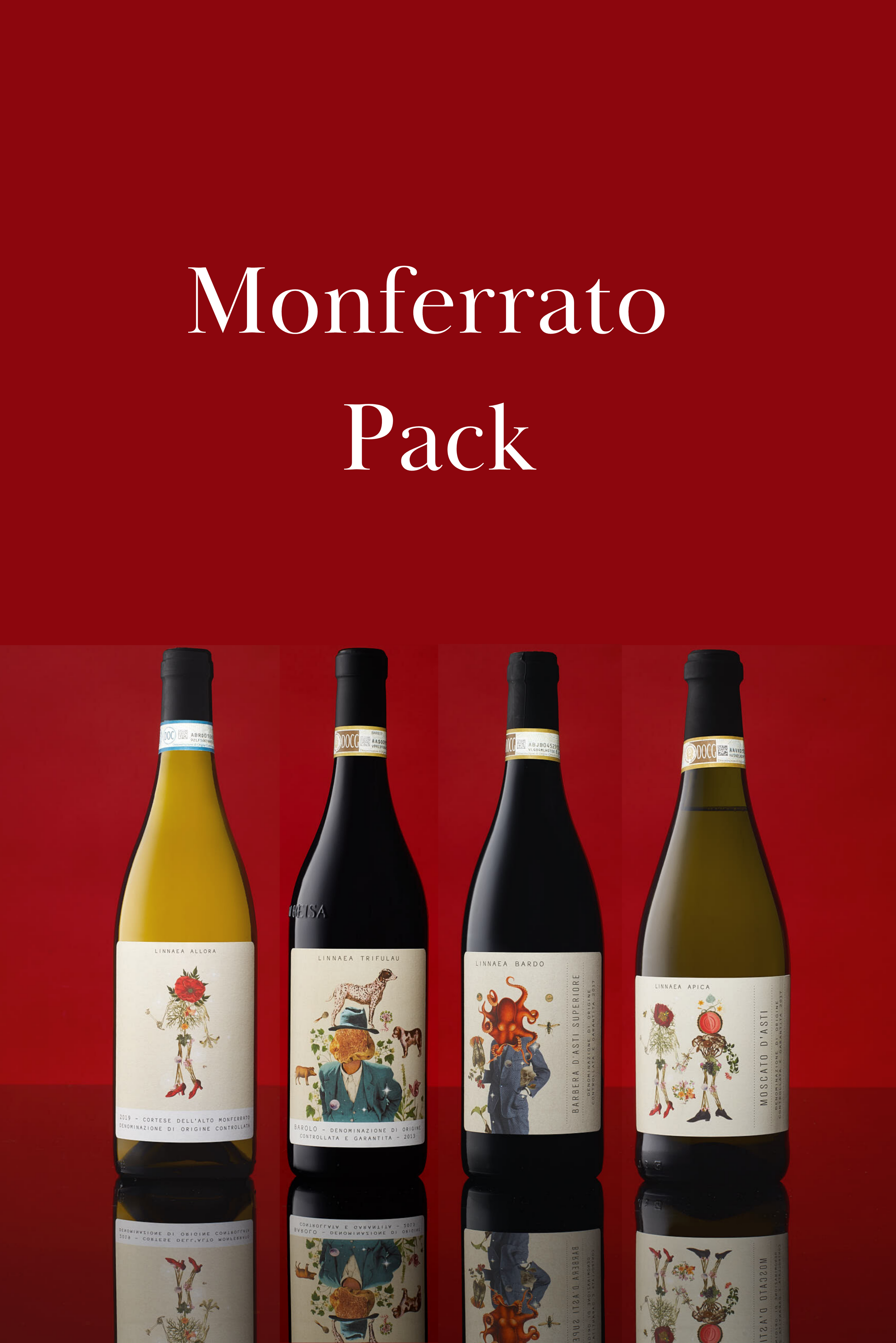 You'll never be bored of wine in Monferrato: DOC / DOCG appellations such as Ruché di Castagnole Monferrato, Cortese Dell'Alto Monferrato, Grignolino del Monferrato Casalese, the original (and by far the best) Moscato D'Asti, Brachetto D'Acqui, Freisa, Nizza, Nebbiolo Monferrato, Cisterna d'Asti, and Timorasso.
If you're keen to learn about the region - here's what we have to say.
This pack, that shows off the diverse and wonderful region includes:
2022 Allora Cortese - our bright and textural white that sees a touch of skin contact, from high in the hills of Monferrato.
2019 Bardo Barbera - a wine which offers mountains of fruit intensity and that delightful altitude-forged tautness.
2020 Trifulau Monferrato Nebbiolo - our first Nebbiolo from this high-altitude hillside, and the first official vintage of the new Monferrato DOC designation.
2022 Apica Moscato D'Asti - the real Moscato, as we like to call it. Piquant effervescence and the most deliciousness possible in one drop, all in its most natural and original state. Bright berries buzzing in la boca!!