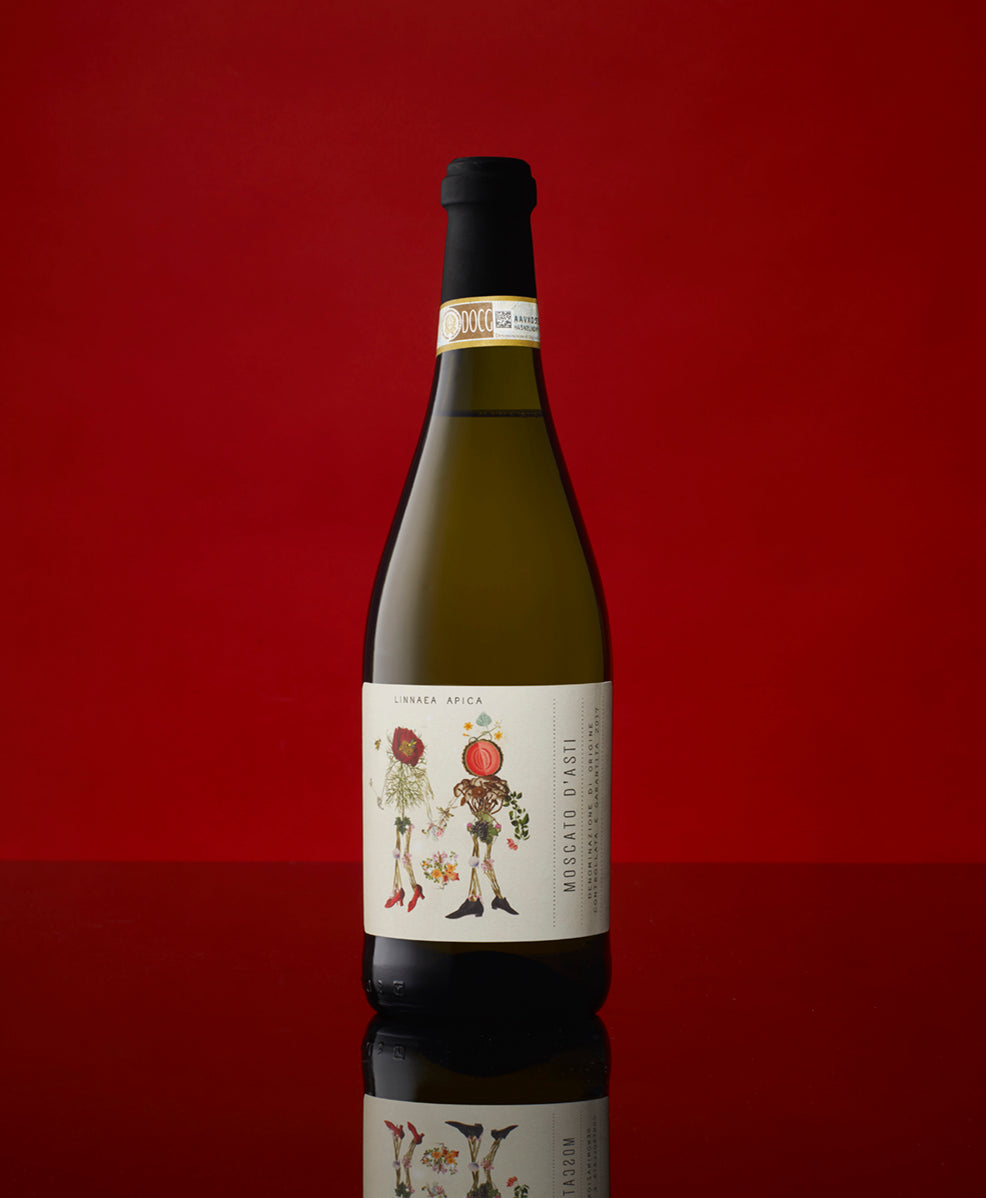 2022 Apica
Moscato D'Asti DOCG
This wine is crafted from a blend of historic 90 year old and 45 year old vineyards, situated in a cold pocket of the Monferrato hills outside Canelli in Piemonte, Italy.
Grapes are hand harvested in early September on the earlier side of ripening to capture the brightest aromas of this delicious grape. We then ferment this wine at a chilly 15 degrees C, followed by arrest and cold settling without filtration at 0 degrees C to preserve natural effervescence and natural grape flavours, attaining a final alcohol of around 5%. From arrest to bottling, our wine is held at 2.1 atmospheres pressure to preserve that piquant effervescence and deliver you the most deliciousness possible in one drop, all in its most natural and original state. Bright berries buzzing in la boca!!
100% Moscato bianco. 120 cases produced.