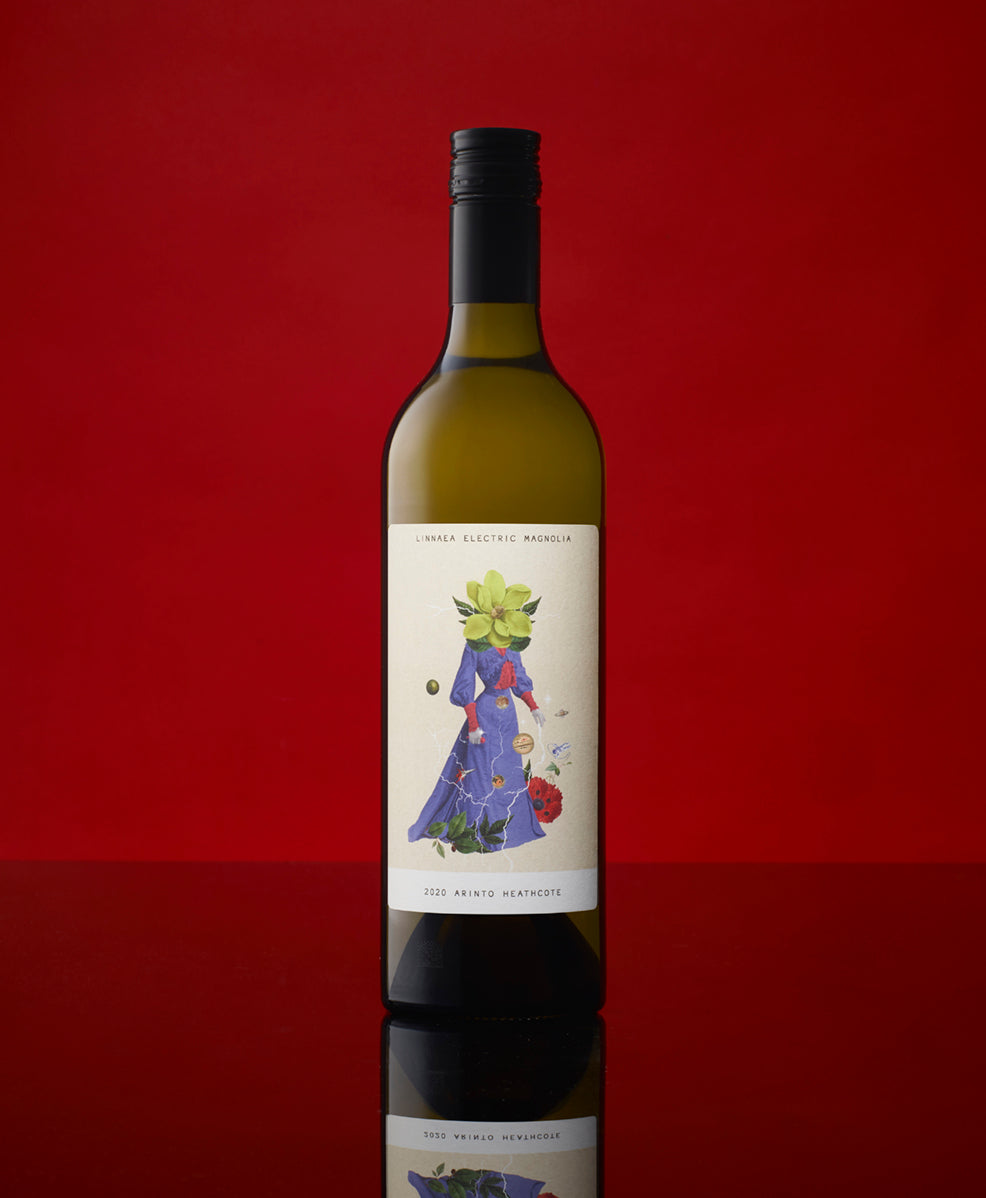 2023 Electric Magnolia
Grenache Blanc
Our delightful Lady in Blue is back, and just like a rockstar she has re-invented herself for her next vinous album. Not content with only our fabulous Arinto, we decided that it was time to pair Arinto up with its Spanish cousin Grenache Blanc in our science- and ecology-driven vineyard site. Together these two Iberian dames have forged a wine of ethereal hedonist pleasure, under the most trying of circumstances in the 'slightly' wet 2023 vintage. 
These hand-harvested lovelies were picked extra cool in the early morning and gently pressed on ice, then sent to tank for their chilly extended fermentation. In an almost Antarctic world, Maggie dropped less than one Brix per day, cold settled on lees and left alone to preserve all her delicious electrifying texture and nuance. This vegan-friendly wine is driven to please on a sunny day where she promises to deliver delight in flavours. Unfined, unfiltered, and unbelievably uplifting.

94 % Grenache Blanc, 6% Arinto.
With aromatics framing luscious pear supporting endless turns of lemon & lime, and a tangy palate of some lengthy deliciousness, we have already nicknamed her 'Electric Margarita'. You might too.