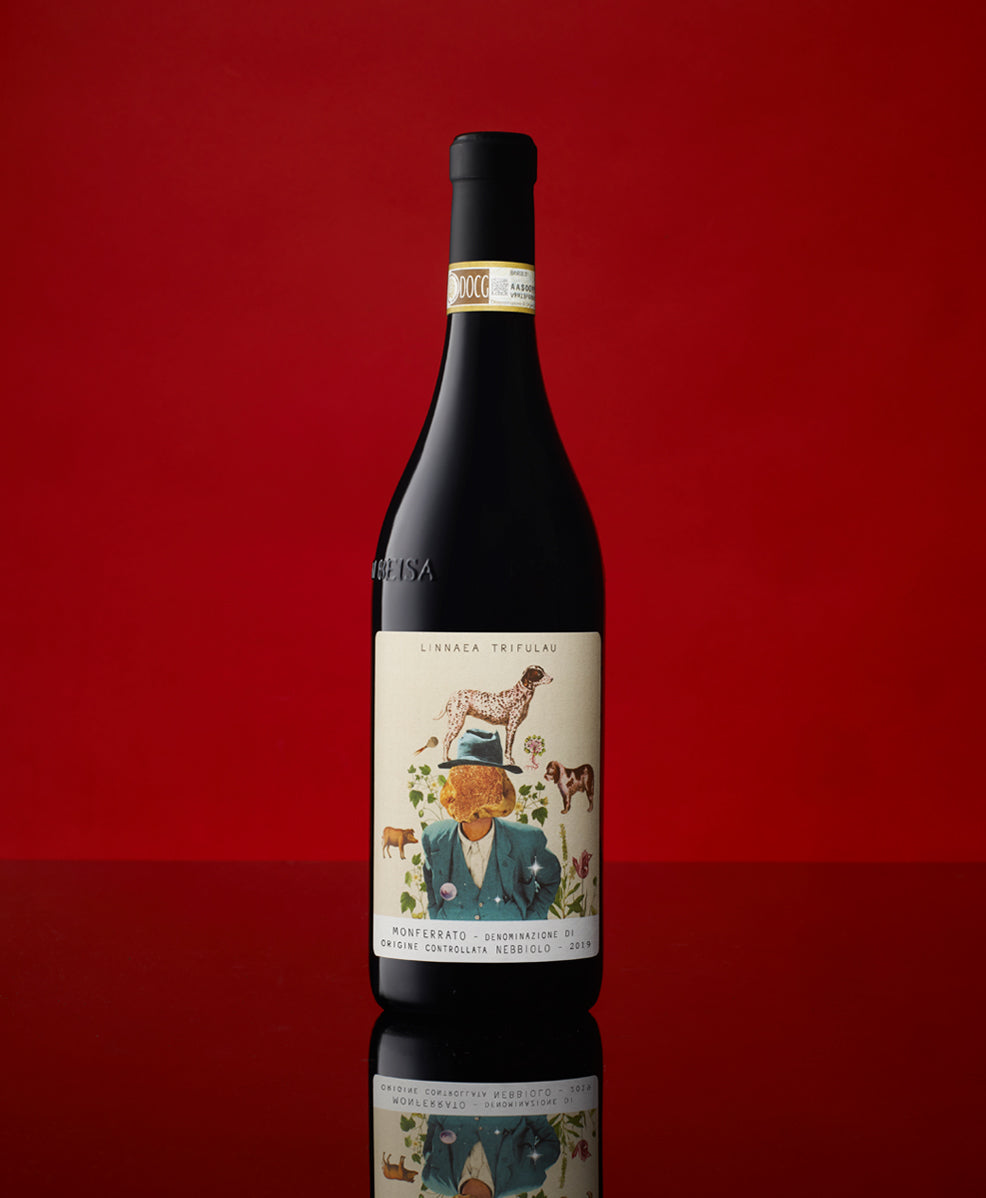 2020 Trifulau Monferrato
Monferrato Nebbiolo DOC
High in the Alta Lange hills at the end of the Ligurian Alps awaits the delightful and expansive wine region of Monferrato, enjoying a renaissance in winemaking. This is a picturesque corner of Piemonte in Northern Italy, with its winding roads through tiny towns, speckled by vineyards glistening below ancient castles on almost every hilltop. It's also home to dozens of famous DOC and DOCG wines from the broad selection of varieties planted in this ideal winemaking climate. 
 Monferrato Nebbiolo DOC is a new designation for Nebbiolo. With our site colder in climate than that of our Barolos, these wines feature a prettier face of the Nebbiolo grape.
Dry farmed on calcareous grey marl transitioning into Organic farming, this features two clones quite different in nature - one an earthy specimen delivering classic Nebbiolo backbone, and one a lighter Valtellina clone that focuses on red fruit and perfume. Extended maceration has delivered some depth and weight to the fruit and flower-petal aromas, whilst extended ageing in large format neutral barrels continues our tradition of bringing in some of that unique Italian character to our Piemontese reds.
100% Nebbiolo.